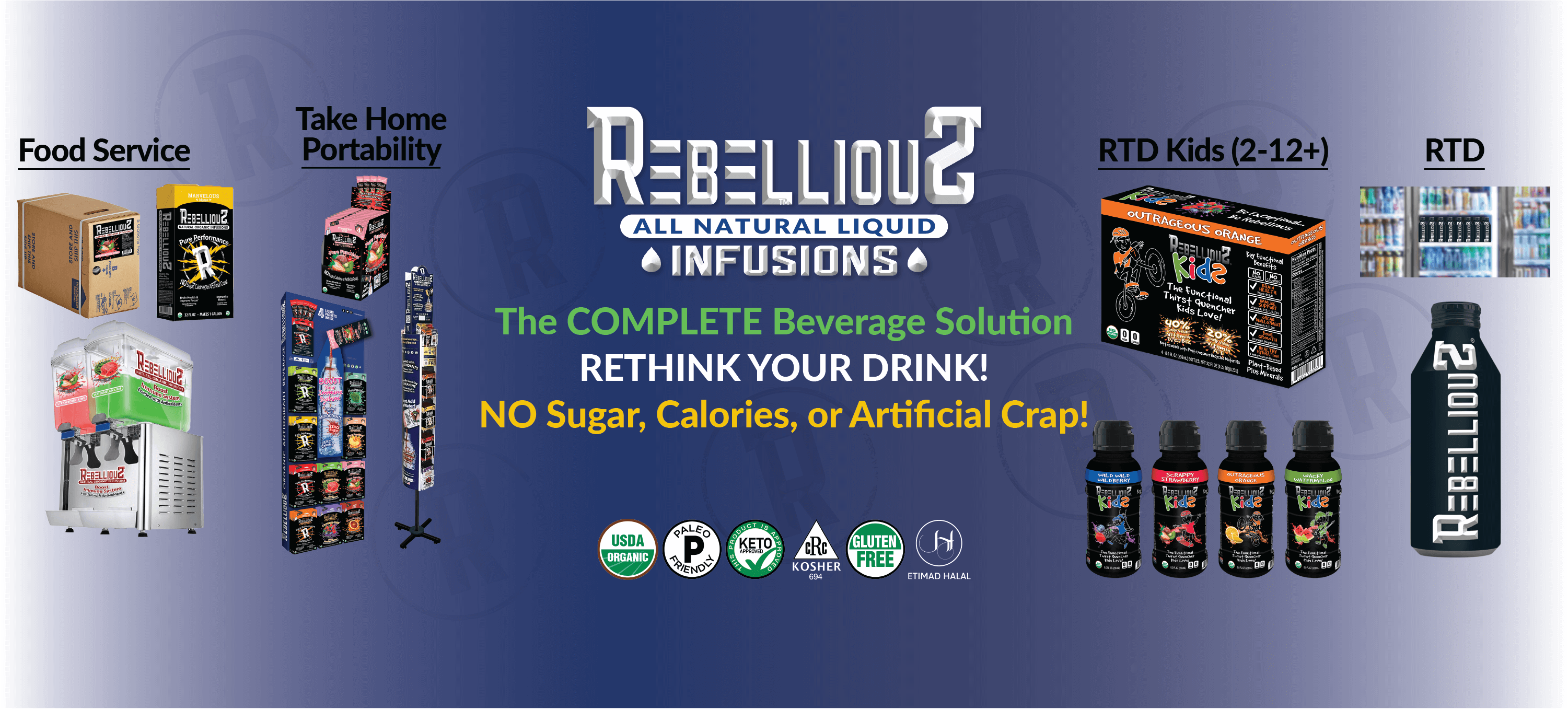 ABOUT REBELLIOUS
At Rebellious, we are all about delivering important health benefits to your hydration habits in an easy, delicious way. Rebellious Infusions are high-quality, organic, plant-based, infused beverages that can be added to water, smoothies, and other beverages. They come in a variety of distinct signature flavors and each liquid packet contains over 200mg of antioxidants. That's up to 50 times more antioxidants than most ready-to-drink teas. Even better, all Infusions have zero added sugars and zero calories. Drink Rebellious hot or cold.
Pour our infusions into cold water for a great tasting refresher or into hot water for a warm pick-me-up. Rebellious Infusions come in portable liquid packets small enough to stick in your pocket, purse, and even your fanny pack, so they can go everywhere your water bottle goes. More than ever, smart consumers are looking for healthier choices in their everyday routines. Follow your own path, be independent, drink Rebellious!

ORIGIN STORY
Rebellious Infusions are for those who do things differently, who never settle, who want things their way on their time. Founded by partners with more than 20 years in the food and beverage industry, our goal is to start a revolution in healthy, functional hydration. They had the idea and the experience to bring the true benefit of organic plant-based infusions filled with antioxidants in an easy-to-go, ready-when-your-are package to health-conscious consumers.